Welcome to our new member – Keysec 24
Let's Do Business would like to welcome our latest member – Mike Lawrenson of Keysec 24.
Keysec 24 Ltd was formed in July 2013 and supplies Static/Manned Guarding, Keyholding & Alarm Response, Mobile Patrols, Open/Close Services and Vacant Property Inspections. Having a vast knowledge of the security industry both directors Mike Lawrenson and Greg McGeachin have a combined level of experience equating to 23 years both military and civilian. They have both worked in many different roles including static & retail security officer, area supervisor, alarm response officer, control room manager and contracts manager.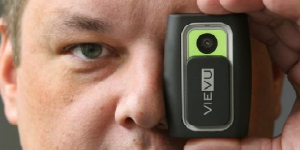 Mike Lawrenson – "Through providing each static/response officer a body worn video camera which can be used to record events as they unfold with each recording being both audio and visual, time and date stamped the use of body worn video cameras not only supports our security officers in the implementation of their duties, it also enables customers to review the service provided"
For more information about our services call 0800 988 1560 or email info@keysec24.co.uk
Let's Do Business – Lancashire's b2b Networking Group
© Let's Do Business 2017