Business Networking, Chorley
Let's Do Business! is a strictly business-to-business networking group, and all our members provide services to clients across the North West and beyond.
Our networking isn't just about referrals either. We pride ourselves on building long term relationships, and over the years many profitable strategic partnerships have been formed.
What do our members say about us?
"Before I joined, I thought networking was prescriptive, daunting and rather an ordeal. Since joining this group though, I have secured new business through referrals, had regular training sessions as well as the opportunity to try out my own presentations on a supportive audience.
But the most valuable part, is meeting with a group of like-minded business owners with whom I can share the ups and downs of running a company.
My biggest fear was that it would cliquey, corporate and pressured, but I was wrong. It is anything but that. If you're looking for a networking group to support your own business growth, and to give you a boost of positivity each week, I'd highly recommend Let's Do Business." 
– Amanda Jackson, Tigerfish PR

---
"Lets Do Business! is a fantastic networking group that is not just your normal format. With business improvement sessions and guest presentations it is a business support forum that has helped motivate me and grow my business. It is a business to business network that ticks all the right boxes for me."
– Mike Lister, Mobile-e-Solutions
---
"I've been out of breakfast networking for a little while – recovering from BNI burnout! I finally decided recently it was time to get back out there and see what was new, what had changed, who was networking. I headed round a few events met some interesting people, had a few early morning flashbacks and some boring meetings – the ones where you wonder how any business ever gets done. Then I got an invite to Let's Do Business! in Chorley, and I was really impressed – good bunch of helpful, friendly people, some great contacts, business referrals being done every week, social events, proper breakfast." 
– Mike Gelder, Redleg IT
---
"Having just started my own business I was very aware that I had to 'start networking' and decided to attend the visitor day at Let's Do Business! in February 2017. Having previously experienced high pressure networking I was a little wary! I couldn't have been more wrong – what a great group of people! They were very welcoming and friendly and made me feel at ease in the environment. The meeting was relaxed, fun and interesting. The rapport between the members was easy to see. I decided after my second visit this was the group for me. Networking at its best!" 
– Helen Ford, Qualitas (NW)

We can offer you and your business

:
Fun, interesting and informative weekly meetings
Focus on finding genuine referrals
Support sessions to help you work on your challenges
Great social calendar to build strong relationships
No annual renewal fees
We're not just another breakfast networking group…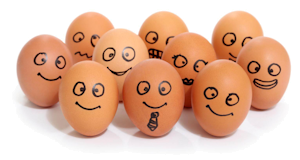 Let's Do Business – Lancashire's b2b Networking Group
© Let's Do Business 2021