Privacy Policy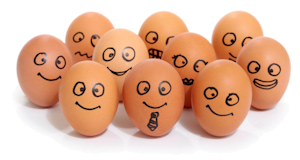 Let's Do Business is committed to protecting your privacy online and our privacy policy explains how we will do this.
Let's Do Business is a Business to Business networking group run by the members for the members to provide business support and business opportunities.
What information do we collect?
We collect email addresses.
Registration: on some parts of the site we may ask you to register, and if you do we ask for your name, email address, telephone, contact address and business information.
We may also use cookies. For an explanation, see the section on cookies below.
Use of Cookies
Cookies are small files which many web sites transfer to your hard disk. They can inform the web site what pages you visit, and your preferences, which enable web sites to provide you with a more personalized service. You can set your browser to refuse cookies, or to warn you before accepting them.
We use cookies, but all parts of our site can be accessed even if your cookies are turned off.
How do we use your information?
We use the information to help us understand more about how our web site is used, to improve our site, and to send you information about us and our meetings and events which we think may be of interest to you, both electronically or otherwise.
We sometimes share the information with our members so that they can talk to you about the Let's Do Business group and their involvement.
Unless you have informed us that you do not wish to receive further information about us and our affiliates and partners, we and they may send you direct mail.
When do we share information?
We do not sell your personal information to others.
We may share your information with our associated companies (such as web hosting agencies or event booking websites), but we agree with those third parties that they will keep your information secure and not use it for other purposes.
A number of other people's web sites have links on our site. If you use their sites, they may collect information. Such sites are not within our control and are not covered by this privacy statement.
If we believe that your use of the site is unlawful or damaging to others, we reserve the right to disclose the information we have obtained through the site about you to the extent that it is reasonably necessary in our opinion to prevent, remedy or take action in relation to such conduct.
Legal Notice
Your use of this web site hosted by Let's Do Business and/or its various affiliates or subsidiaries is subject to the following terms and conditions:
Copyright and Trade Marks
All materials on this web site are the copyright of Let's Do Business or are reproduced with permission from other copyright owners. All rights are reserved. The materials on this web site may be retrieved and downloaded solely for personal use. No materials may otherwise be copied, modified, published, broadcast or otherwise distributed without the prior written permission of Let's Do Business.
Disclaimer
Let's Do Business makes no warranties or representations of any kind concerning the accuracy or suitability of the information contained on this web site for any purpose. All such information is provided "as is" and with specific disclaimer of any warranties of merchantability, fitness for purpose, title and/or non-infringement. Let's Do Business makes no warranties or representations of any kind that the services provided by this web site will be uninterrupted , error-free or that the web site or the server that hosts the web site are free from viruses or other forms of harmful computer code. In no event shall Let's Do Business, its employees or agents be liable for any direct, indirect or consequential damages resulting from the use of this web site. This exclusion and limitation only applies to the extent permitted by law and is without prejudice to any express provisions to the contrary in any written licence or subscription agreement from Let's Do Business in respect of the use of any online service provided via this web site.
Links
Links to other web sites are provided by Let's Do Business in good faith and for information only. Let's Do Business disclaims any responsibility for the materials contained in any web site linked to this site.
We will review this policy in the light of comments we receive so please check back to view the latest version.
If you have any questions specifically about our Privacy Policy please email: info@letsdo.co.uk.
Let's Do Business – Lancashire's b2b Networking Group
© Let's Do Business 2021