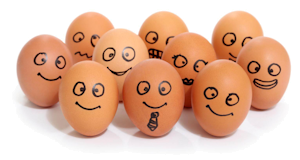 As part of our networking group, we tell each other about events in the local area which may be of interest to our members. We use this page to publish these events to our followers. If you have an event that you would like to publicise, please contact us to see if we can add it for you.
​Proper Good Networking, Fri 15 Apr / 20 May, 10.30-12 at The Crown at Worthington, Standish, WN1 2XF. Details on Eventbrite
Selling to the NHS, Wed 6 Apr, 4-6pm at UCLan Engineering And Innovation Centre room EIC315, PR1 2XS. Collaboration between UCLan and NHS Innovation Agency to help companies with NHS staff introductions, procurement, pitching and funding. Register via Eventbrite
Ultimate Network, Thu 7 Apr, 4-6pm at Stanley House Hotel, BB2 7NP. NW Lancs Chamber + East Lancs Chamber + Shout present the county's largest business networking event. Book here.
Women in Business Conference, Thu 19 May / 15 Sep, 9.30am-1pm. Funded through the Leading Lancashire project, this conference includes a 2-course lunch at Astley Bank Hotel, BB3 2QB. Download PDF details here
Lovelocalexpo 2022, Wed 27 Apr, 9am-3pm at Impact Conferencing, Burnley, BB1 6QP. Book via Eventbrite.
Winckley Square Hangout, Wed 18 May, 4-6pm in Preston, PR1 3HP. Celebrate the Platinum Jubilee with NW Lancs Chamber, Preston BID and Friends of Winckley Square. Details here
---
Choose Chorley Business events from Chorley Council.
Derian House events support our local charity.
Coronavirus Business Toolkit from the NW Lancs Chamber. Find the support you need, tender opportunities, webinars and more.
East Lancashire Chamber of Commerce online events can be found at Chamber Live
Manchester Growth Hub have their usual workshops on their website: www.businessgrowthhub.com
Pink Link Ladies have a number of events on their website: www.pinklinkladies.co.uk
FSB NW Events visit www.fsb.org.uk
Local Networking Groups, see their websites for details
Shout Network
Business for Breakfast
Business Over Breakfast
Regular Events
Lets Do Business! – Every Friday morning 07:30 – 09:00 at Verat Space, Chorley, PR6 7BX.
Link Up networking – on the third Thursday of the month 17:30 to 19:30 at Dantes Restaurant, Chorley. Contact Julia Monks of Handelsbanken for more information and follow on Twitter.
Chorley Tweetup – a networking meet-up for local tweeters, find details online
First Thursday Club, Bistrot Pierre, Preston – first Thursday of the month. Contact Jacqueline Balllard
UCLan – Northern Lights Monthly Meeting – Second Tuesday of the month 16.00 to 18.30 (Free – Buffet provided) Venue – 4th Floor, Media factory, near main roundabout at bottom of Corporation Street (Put note on dashboard that you are attending a Northern Lights event and park in the CTT Car park opposite). Contact Janet Worsley on 01772 895950 – e-mail: – jmworsley@uclan.ac.uk
Manchester Growth Hub – Last Friday of the Month, 12.00 to 14.30, Venues around Gtr Manchester, See www.businessgrowthhub.com to join the Hub. Details of next meetings on site and you can book on line
Let's Do Business – Lancashire's b2b Networking Group
© Let's Do Business 2021