Tips to help grow your business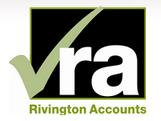 Martin Horton from Rivington Accounts has produced a series of newsletters that contain useful information on how to grow and manage your business.
Here are details of the last two articles: –
Growing Your Business – The Final Stages
We've covered all the steps: Finding time, setting goals, creating your action plan.  Now it's time to – TAKE ACTION…and don't stop until it's complete. Read our Taking Action tips here
Getting Stuff Done – Don't Procrastinate
If you ever get that feeling of dread about a necessary job that you hate doing or find yourself inventing other jobs to avoid the hard ones, then this article is for you. Read our tips for 'Beating Procrastination' and 'Getting Stuff Done' here.
If you would like more information about how Rivington Accounts provide much more than a simple set of accounts and how they actively seek to grow their clients businesses contact Martin Horton on martin@rivingtonaccounts.co.uk or call 01257 429 252
Let's Do Business – Lancashire's b2b Networking Group
© Let's Do Business 2017