LetsDo_Lunch! with Carl Hopkins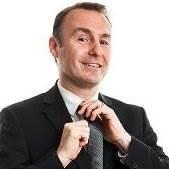 Yesterday saw our third LetsDo_Lunch! event held in the fabulous Lancastrian Suite at Chorley Town Hall.
The event was very well attended and everyone was treated to a fabulous presentation by our guest speaker – the secret millionaire Carl Hopkins.
The theme of his persentation was "How to Market Yourself" and gave some very valuable insights and 10 steps on the best way to get yourself noticed and to get your business growing.
Carl has kindly produced a set of notes for his presentation in conjunction with Faith Public Relations. These notes contain a wealth of information designed to help you and your business to get marketed better.
If you would like a free copy of his notes you can download them by clicking <here>.
For more information about Carl or to check out his business philosophy please go to www.faith-pr.co.uk
Let's Do Business – Lancashire's b2b Networking Group
© Let's Do Business 2017