Let's Do Business! is more than simply a networking group!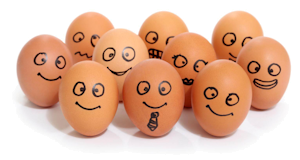 We regularly hold Business Support Sessions in the form of 'foursomes' where break out into small sessions to discuss and try and resolve business issues that may be affecting members or to bounce ideas off the groups to get feedback and possible ways forward.
Below are a few of the topics that were under consideration at today's meeting: –
Group 1
The importance and value of having a business plan that is regularly monitored
The availability of funding from 'crowd sourcing' such as Funding Circle
Why it is important and how to make a buying decision easy for your prospective clients by showing them the benefits to them specifically of what you want them to buy
Group 2
Sending quotes on request was not a good way to win new business. It is far better to suggest a meeting is necessary to ensure the prospective client's needs would be fully met, before being able to offer a quote.
 The reasoning behind this is to form some sort of bond with the client, to enhance the chance of a successful resolution, rather than responding to time-wasters looking for comparison quotes.
Group 3
Discussed how to improve closing ratios by pre qualifying clients commitment before offering a quote.
Also how to persuade customers with ageing IT kit why it is beneficial and cost effective to invest in new equipment.
Let's Do Business – Lancashire's b2b Networking Group
© Let's Do Business 2017