Let's Do Business is more than just a networking group.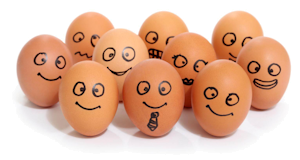 Unlike more traditional franchised networking groups, Lets Do Business! also provides a business support group, and this was amply demonstrated today. At this morning's network meeting we split up into 5 breakout sessions to discuss any business issue that any of the members had.
Below are just some of the wide ranging topics that were discussed during the sessions: –
"We had a great discussion this morning at Let's Do Business Network in Chorley when we discussed Time Management in the very busy modern environment and also getting the jobs that we don't like out of the way by time planning and admin targets". 
"Big question posed on Product Knowledge, how much time is enough time to keep us up to date on Professional Development & Knowledge v Getting Business Done? This is made more difficult if you work in a rapidly changing environment like IT."
"The pro's and con's of raising your prices to existing customers and do you risk losing or upsetting them if you do."
"How to get more business of your own rather than relying on taking sub contracted work."
Let's Do Business – Lancashire's b2b Networking Group
© Let's Do Business 2017