Security is one of the hottest topics in small business IT.
Mike from Redleg.Net spoke recently at the meeting about data breaches, which are unfortunately a daily occurrence now. How often do you read in the news that a notable company has been hacked and customer details taken – how often do you think it happens in lesser known companies?
You should plan with this in mind, with layers of security for staff, email filtering, scanning, firewall, etc but also looking at what happens once a hack takes place and data is stolen. Mike talked the group through big data losses in recent years at Linked In, Forbes, Adobe and how anonymous data appears at Pastebin.
Using the haveibeenpwned.com website we investigated members email addresses; about 25% were in the clear (from known hacks) but everyone else appeared on 1-3 lists. They key was to understanding the data and what action to take as the next step.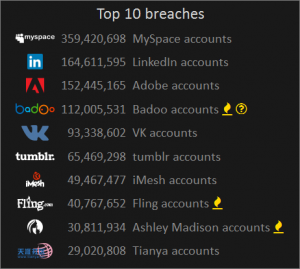 What an eye-opener! Contact Mike for a free review and get your small business IT security assessed.
Let's Do Business – Lancashire's b2b Networking Group
© Let's Do Business 2017